"The Thing"
A designer constantly asks questions like, "Is the text too small?" or "Will left handed people use it the same?" or "What do you mean, I have to create a box with no photos of the product?" Designing is getting into the mind of the product. Changing your Frame of Reference (*see sidebar) so the end result fits what the client wants, the customer needs, the size, the color, or the shape specifications. The product can be a poster, a coaster, packaging, a logo, film, a website, even a process. Molding that product into a story, into "The Thing".

Ah, that elusive "The Thing". Much like when a basketball player gets into "The Zone", "The Thing" is something that just happens. You can't control it, and you can't replicate it. In a room brainstorming, you see the moment "The Thing" happens. Everyone sees a good idea at the same time, things start rolling down the path at the same time. Hairs stand up. Things slow down Matrix-style. Then the IT guy chimes in and takes the air out of "The Thing".

As a creative-type, we are always in search of that thing. Gathering people, collecting things, striving to get that inspiration and create that magic that turns into "The Thing". If I could only bottle it and sell it, the packaging would be amazing.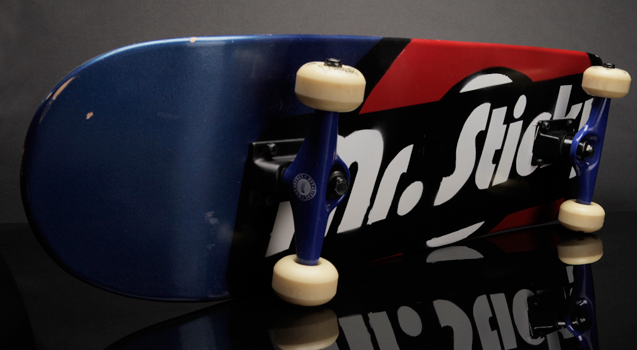 *Sidebar
Frame of Reference Theory
Years ago, a kid used to sell gadgets at a flea market. On a hot 103° August Saturday, he was driving an hour commute in his beater van with no air conditioning. It was hot. Very hot.

What he did next was unexplainable. He rolled up the windows & turned the heat all the way up. A suicide mission. Sweat was pouring down his face, arms, back, and legs. It was unbearable. Hades rolling on the highway.

Holding out till he couldn't take it any more. He turned the heat off and quickly rolled down the windows. Hot air rushed into the van. It felt euphoric. A nirvana bliss of cool 103° air.

Attempting this stunt, this kid was either the smartest or dumbest person in the world (perhaps both). All he did was change the frame of reference. So simple, it never would've crossed my mind. Hot was no longer hot. It was genius and it worked. This is the humble beginnings of my understanding of the Frame of Reference Theory.

Editors Note: Keeping with my own rules, my sidebar is longer than my story.